Get involved

Have your say on the options for reform of the blue card system in Queensland.

Closes: 31 March 2017

The Queensland Government has released the Queensland Building Plan—a discussion paper for industry and consumers. Help us build a stronger building and construction industry. Find out more.

Closes: 31 March 2017

Have your say on broadening and enhancing the reef protection regulations to eradicate the most polluting practices from land-based activities in the Great Barrier Reef catchments.

Closes: 7 April 2017

Make a submission on the review into the classification of child exploitation material for sentencing purposes.

Closes: 10 April 2017

The Queensland Government recognises the importance of Building Information Modelling and is seeking your feedback on its draft policy and principles for Queensland.

Closes: 21 April 2017

Have your say on the development of a new action plan for improving the education and training outcomes of Aboriginal and Torres Strait Islander children, students and young people.

Closes: 19 May 2017

Provide your feedback on the draft environmental values and water quality objectives under the Environmental Protection (Water) Policy (EPP Water).

Closes: 31 May 2017
Notification of service outage
Expected outage: 8am–10am, Wednesday 29 March 2017 AEST.
An outage of no more than 15 minutes is expected during which consultations may not be accessible.
Have your say
Location-based content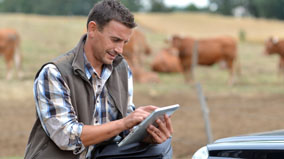 Give us feedback on your new 'localised' Queensland Government home page, delivering you information and services based on where you live.